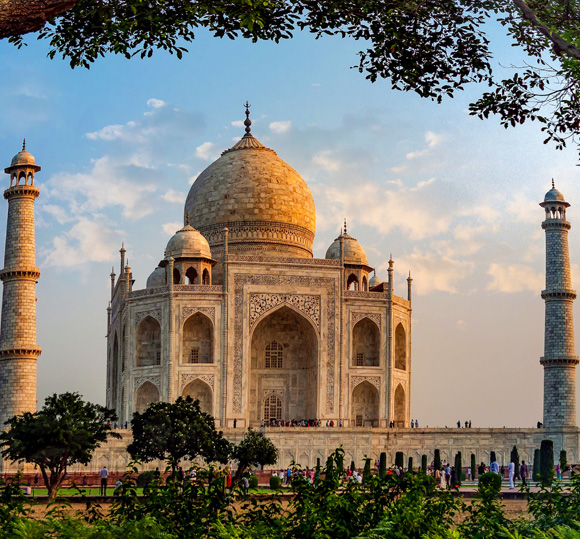 Taj Mahal standing gracefully in Agra on the banks of River Yamuna is a monument of love. The awe-inspiring monument was built by the Mughal Emperor Shah Jahan in the memory of his beloved wife Mumtaz Mahal in 1631. Taj Mahal or Crown Palace draped in white marble leaves visitors mesmerized. It is one of the wonders of the world.
The Taj Mahal shines in the moonlight. The white marble mausoleum colours change at different hours of the day and during different seasons. The Taj remains pinkish in the morning, milky white in the evening and golden when the moon shines. These changes, they say, display the different moods of woman.
Taj Mahal, has earned the status of UNESCO World Heritage Site is admired for being a fine example of Mughal architecture, a style that has elements from Persian, Ottoman Turkish and Indian architectural styles.